PADI OPEN WATER DIVER COURSE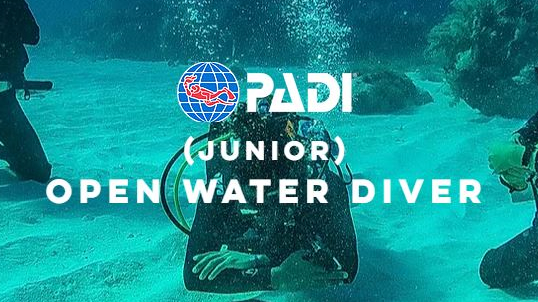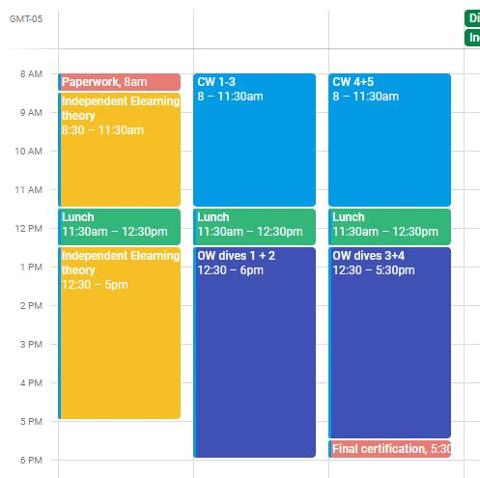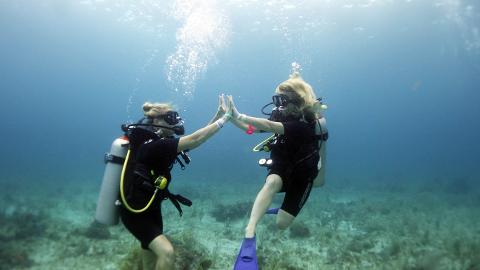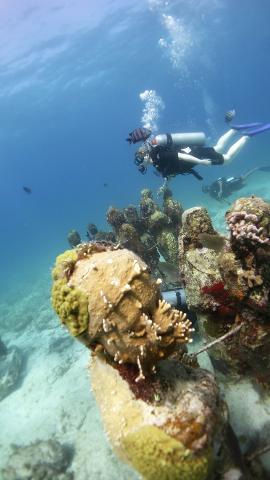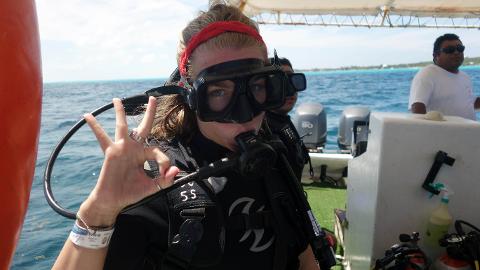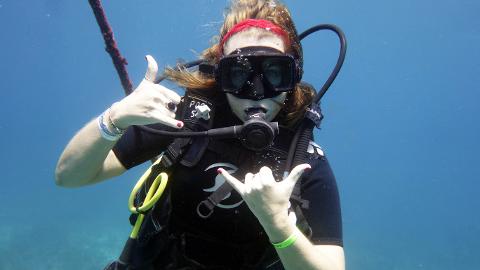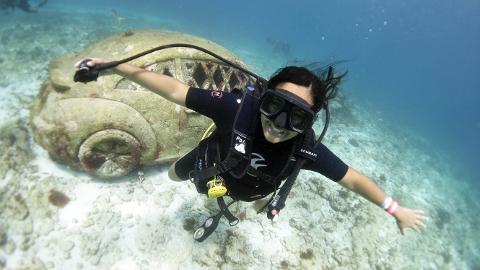 Duration: 2 Days (approx.)
Location: Isla Mujeres, Q.Roo
Product code: PUUH95
If you've always wanted to take scuba diving lessons, experience unparalleled adventure, and see the world beneath the waves, this is where it starts. POC NA DIVE CENTER would like to invite you to live your dreams and get your scuba diving certification with the PADI Open Water Diver eLearning course – the world's most popular and widely recognized scuba course.
Note - The course costs and the eLearning are separate and must be purchased through a two-step process before commencing the course.
ELearning is to be purchased by the link provided below, or an additional processing fee will apply.

https://www.padi.com/courses/open-water-diver?irra=23659

Millions of people have learned to scuba dive and gone on to discover the wonders of the aquatic world through this course, all the while experiencing the beauty of our tiny island paradise, Isla Mujeres; diving in crystal clear Caribbean water; visiting the world's first Underwater Museum of Art MUSA.
PADI eLearning lets you access the material for one year, plus gain unlimited access to an online version of the course manual. This takes away from the need for a classroom and can be completed where you feel most comfortable, either while on vacation or before leaving home.
If you wish to have more free time while on vacation, the entire course can be done in just two days if the eLearning is completed before arrival. An eLearning code will be sent to you upon receiving a deposit for your course.
The Elearning may be completed while on the island but you will need to complete key components before being able to proceed with certain sections of the course. Time allowance has been made during your course to allow for study. You still have the benefit of being able to study in the place of your choosing, be it in your hotel room, beach or beside our swimming pool.
All your equipment is included in your PADI Open Water Course where you will learn to use basic scuba gear, including a mask, snorkel, fins, regulator, buoyancy control device, and a tank. The equipment you wear varies, depending upon whether you're diving in tropical, temperate, or cold water.

A compass is required for navigational skills and an inflatable signal tube (or DSMB) for the related dive flexible skills. We provide the student with a compass for the coursework.
​To enroll in a PADI Open Water Diver course (or PADI Junior Open Water Diver course),
you must be 10 years old or older.
You need adequate swimming skills and need to be in good physical health.
​No prior experience with scuba diving is required.